Rachel Millstone
Lecturer/Supervisor of Secondary Science and English Language Arts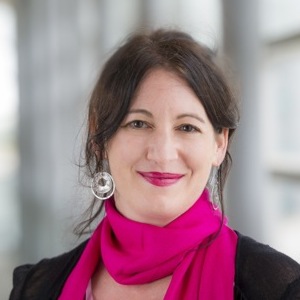 Biography

Rachel Millstone received her B.S. in Biological Sciences from Stanford University, her M.A. in American Literature from San Diego State University, and her Ed.D. in Teaching and Learning at the University of California, San Diego.  She holds a single subject teaching credential in Biolgoy and English/Language Arts, and is GATE certified.  She taught life science, physical science, math, A.V.I.D., and English/Language Arts at the middle school levels at Memorial Academy and Challenger Middle School, as well as Biology and English/Language Arts at the high school level at Crawford High School, all in the San Diego Unified School District.  She also served as an intern support provider for the Teacher Education Program at UCSD for one year, prior to joining the faculty as the Secondary Science Lecturer/Supervisor at Education Studies in 2001.  She has served as the Secondary Program Coordinator at Education Studies since 2004.

Dr. Millstone is passionate about preparing new teachers to work with the Next Generation Science Standards (NGSS), as well as about helping new teachers to teach the whole child.  Her interests focus on methods of teaching inquiry in the science classroom such that students "do" science and not "learn about" science, as well as on ways to incorporate empathy into classrooms through the use of literature and restorative circles.  She strives to use best practices in her own courses in order to prepare teachers to work successfully with underserved populations.

Dr. Millstone is a San Diego Area Writing Project Fellow, has led inservices on writing in science, and has served as a camp counselor for Young Writers' Camp on the UCSD campus.  Dr. Millstone is actively involved in the National Science Teachers' Association, and has worked collaboratively with UCSD scientists on the SIO campus to bring science outreach to underserved populations in San Diego County Schools.  

She teaches a variety of courses in EDS including undergraduate foundation courses, health education, science methods, practicum and M.Ed. courses.