Gabrielle Jones
Director of MA-ASL English Bilingual Education Program/Assistant Professor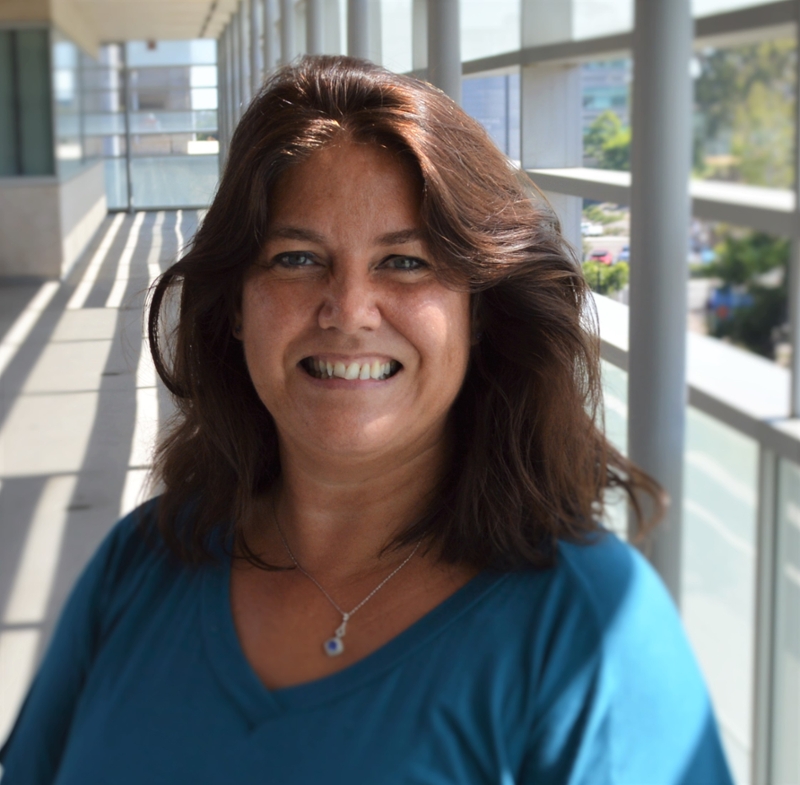 Profile
Education
Publications
Profile

Dr. Jones taught elementary and middle school education for 8 years in an ASL based classroom, where sign language was the language of instruction. She joined the Center for ASL and English Bilingual Education Research (CAEBER) first as a trainee then as a mentor to other teaching colleagues at the Kendall Demonstration Elementary School in Washington, D.C. In 2008, Gabrielle decided to move to University of Illinois so that she could study the acquisition of reading in Chinese and be trained by researchers who specialize in visual language learning.Gabrielle was awarded a three-year doctoral fellowship from the National Science Foundation Science of Learning Center on Visual Language and Visual Learning. Through this fellowship, she conducted interview research, both in the States and abroad, with Deaf Chinese Adults exploring their school and literacy experiences.

In 2013, Dr. Jones received her PhD in Educational Psychology from the University of Illinois Urbana-Champaign in the Cognitive Science of Teaching and Learning division. She was an assistant professor at Boston University before accepting an appointment at UCSD. It is her personal multilingualism and longstanding interest in cross-linguistic studies that became the catalyst for her research of how deaf children learn to read foreign scripts. As such, Dr. Jones fits remarkably well with current interests in the Department and will play a valuable role in advancing possible broader campus initiatives. Dr. Jones has experienced a promising start to her teaching career and reports indicate that she takes her position as an educator very seriously and is dedicated to the success of each one of her students. At UCSD Dr. Jones will teach undergraduate and graduate courses on Bilingual Education as well as supervise MA/ASL students.
Education

PhD. Educational Psychology             

University of Illinois Urbana-Champaign, IL  

(Cognitive Studies of Teaching and Learning)

 

PhD. part time student, Education (Transferred)             

Gallaudet University, Washington D.C

(Bilingual Education and Literacy Practices)

 

M.S., Education (Deaf Education)

University of Southern California, CA

 

B.A, Major: Russian Area Studies & Minor: History 1995

Wellesley College, MA

 
Publications
Andrews, & 

Jones, G. A

. (2021). The "Silk Road" to Literacy for Chinese Deaf Students. 

American Annals of the Deaf (Washington, D.C. 1886)

, 

166

(4), 439–445. https://doi.org/10.1353/aad.2021.0037
Jones, G.A

(2021). Epilogue: Chinese Literacy From a Deaf Lens. 

American Annals of the Deaf (Washington, D.C. 1886)

, 

166

(4), 573–578. https://doi.org/10.1353/aad.2021.0043
Jones, G.A. (2021). Deaf Teachers' Reflections on Chinese Literacy. 

American Annals of the Deaf (Washington, D.C. 1886)

, 

166

(4), 554–572. https://doi.org/10.1353/aad.2021.0042

 
Jones, G,A

Ni, D., Wang, W. (2021) Nothing about us without us: Education and Language Access in China. Special issue in Sign Language-Medium Education in the Global South.

Deafness & Education International Journal

https://doi.org/10.1080/14643154.2021.1885576
Mamas, C., Daly, A., Cohen, S. &

Jones, G.A

(2021). Social Participation of Students with Autism Spectrum Disorders in General Education Settings

Learning, Culture and Social Interaction Journal. (28),

https://doi.org/10.1016/j.lcsi.2020.100467
Jones, G.A

. & Singleton, J. (April, 2020)

Deaf Chinese Adults: Sociocultural reflections on learning to read Chinese. Jean Andrews & Quiying Wang (Eds.)

Literacy and Deaf Education: Toward a Global Understanding.

p.269-288.

Gallaudet University Press.

 
Jones, G.A

. (2018). "Reframing Literacy from a Deaf Lens: Practice and Implications. Compendium LMU. 

Singleton, J.L.,

Jones, G.A

, & Hanumantha, S. (2017). 

Deaf Community Involvement in the Research Process: An Examination of Barriers and Strategies in Research in Deaf Education. Chapter to appear in S. Cawthon & C. Garberoglio (Eds.) 

Research Methodology in Deaf Education

. New York: Oxford University Press.

Singleton, J.L.,

Jones, G.A

& Hanumantha, S. (2014).

Toward ethical research practice with Deaf participants.

Journal of Empirical Research on Human Research Ethics,

(July) 9, 59-66, 

https://doi.org/10.1177/1556264614540589

Singleton, J.,

Jones, G.A

& Hanumantha, S. (2012)

Deaf Friendly Research?  Toward Ethical Practice in Research Involving Deaf Participants.

Deaf Studies Digital Journal, Issue 3, Spring 2012.