Rusty Bresser
Lecturer/Supervisor of Elementary Education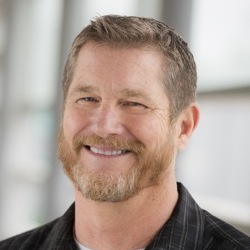 Profile
Research/Publications
Awards
Profile

Rusty Bresser received a B.A. in Anthropology from UCSD in 1978 and his M.A. degree in Curriculum Design at UCSD in 2001. In addition, he received his Multiple Subjects Teaching Credential through Education Studies in 1979 and three years later, earned a specialist LH Credential from UCSD. Rusty was a classroom teacher (grades K-8) for over 20 years; first at the Children's School in San Diego, then for the Oceanside Unified School District. He was a science instructor for UCSD Extension for five years.
Research/Publications

Rusty is the author of Math and Literature, Grades 4-6, and co-author of Developing Number Sense, Grades 3-6,  Mini-lessons for Math Practice Grades K-2 , Mini-lessons for Math Practice, Grades 3-5, and Supporting English Language Learners in Math Class, Grades K-2 and 3-5, all Math Solutions Publications.

Rusty is interested in equity issues in math and science education and recently co-authored 

Becoming Scientists: Inquiry-Based Teaching in Diverse Classroomswith Sharon Fargason, published by Stenhouse.
Awards

Rusty received the Barbara and Paul Saltman Distinguished Teaching Award, Non-Senate Member in 2015.

Along with his co-authors Kathy Melanese, Christine Sphar, and Carolyn Felux, Rusty received the Golden Lamp Award in 2010 from the Association of Educational Publishers for

Supporting English Language Learners in Math Class, A Multimedia Professional Learning Resource.