UPDATED ADVISING SERVICES
Stay up-to-date with EDS advising services.
Transform Education in a Diverse Society
We share an expressed goal to build deep partnerships and interdisciplinary, inclusive communities that blend research and practice. We know that context is content. We aspire to disrupt negative views of students, engage in new intersectional approaches within education, and contribute to courageous conversations on complex, challenging issues.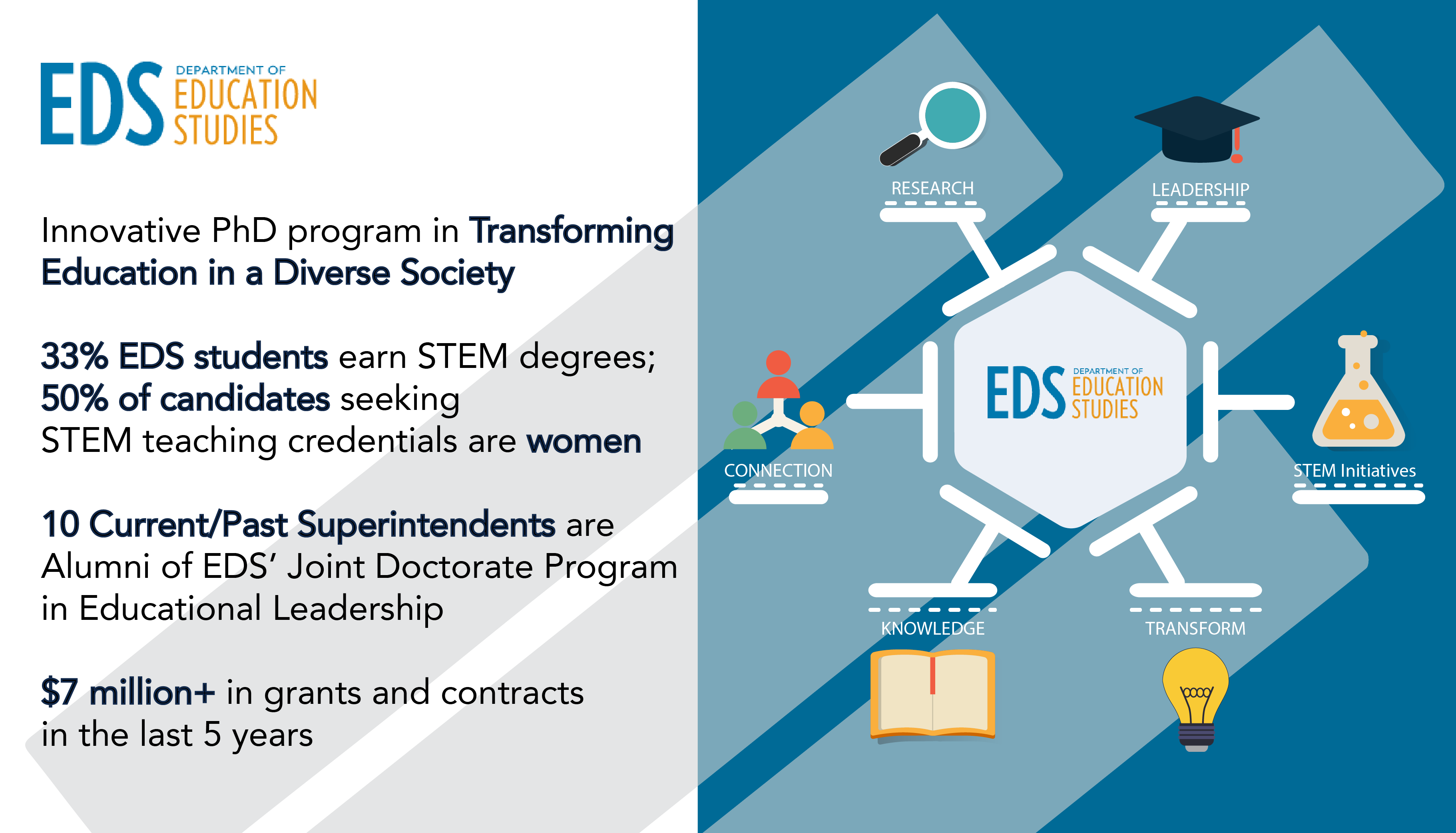 Follow us on social media: