Carolyn Huie Hofstetter
Teaching Professor (Senior LSOE)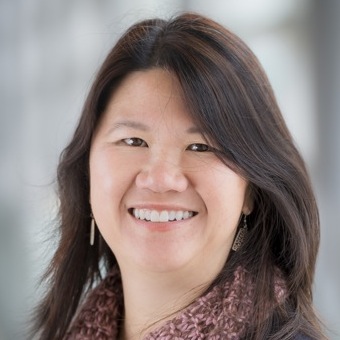 Profile
Education
Research
Projects
Profile

Carolyn Huie Hofstetter works primarily with the Joint Doctoral Program in Educational Leadership. She focuses on evaluation, assessment, and research methodologies, with special emphasis on the validity of assessments for English language learners and adult education students. Prior to joining UCSD, she was on the faculty at the Graduate School of Education, University of California, Berkeley. She has served as principal investigator (PI) or co-PI on several educational projects related to K-16 bilingual education, adolescent literacy with striving readers, teacher professional development, math and science curricula, arts-integration programs, GEAR-UP, and numerous programs serving English learners and underserved student populations.
Education

Ph.D., Education (Social Research Methods)

University of California, Los Angeles

M.A., Political Science (Policy)

San Diego State University

B.A., Political Science

University of Arizona
Research

Carolyn's research revolves around the intersection of assessment and evaluation, specifically ways to maximize valid inferences from their development, conduct and use. To date, she examined methodological strategies to develop and interpret student assessments. Much of her earlier work in this area focused on the use of content-based test accommodations (adaptations to the testing format or administration of standardized assessments) for English learners. She then try to apply theoretic and methodological propositions in the use of assessments to evaluations, as well as in the conduct of her own evaluation studies.
Projects

PI or Co-PI on several evaluation projects, in conjunction with area school districts or with other educational partners nationally