Theresa Ambo
Assistant Professor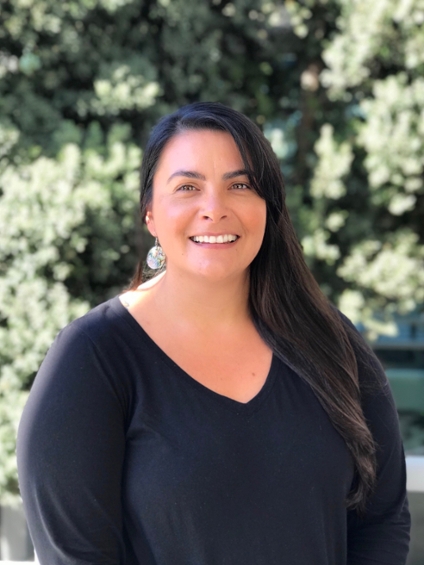 Profile
Education
Publications
Profile

Theresa Jean Ambo is an Assistant Professor in the Education Studies program at the University of California, San Diego. She holds a PhD in Education from the University of California, Los Angeles (UCLA) and was a UC President's Postdoctoral Fellow from 2017-2019.  Before UC San Diego, Theresa worked in student affairs, directing a student-initiated, student-run academic support program at UCLA that targeted students from low-income, first-generation, and underrepresented minority backgrounds.

Theresa's research focuses on educational equity for American Indian students and communities in postsecondary institutions, including student retention, experience, outcomes, and campus-community partnerships. Her primary area of research examines the relational nature and status between public universities and local Native nations in California. Using a multiple case-study approach, she offers institutionally transferable insight on tribal-university relationships and partnerships – the current state of relations, institutional responsibilities articulated by tribal and campus leaders, and the postsecondary educational needs of Native nations. Theresa's current book project, California Tribes and the University: Decolonizing Institutional Relationships and Responsibility, provides policy recommendations for improving tribal-university relations.
Education

PhD in Education, UCLA

Master of Education in Student Affairs, UCLA

BA in American Indian Studies, UCLA
Publications

Stewart-Ambo, T. & Yang, K. W. (in press). Beyond land acknowledgments in settler institutions. Social Text. 39(1).

Stewart-Ambo, T. (in press). The future is in the past: How Land-Grab Universities can shape the future of higher education. Journal of Native American and Indigenous Studies Association. 8(1).

Stewart-Ambo, T. (2021). "We can do better:" University leaders speak to tribal-university relationships. American Educational Research Journal.

Stewart-Ambo, T. (2020). Higher education for California Native nation-building: A retrospective on college experience and completion. The Journal of Higher Education.

Stewart-Ambo, T. (2020). Dear Native Students. With Love. In Sablan, J. & Van Galen, J. (Eds.) Amplified Voices, Intersecting Identities: First-Gen PhDs Navigating Institutional Power. Boston: Brill Sense.

Ruiz Alvarado, A., Stewart-Ambo, T., & Hurtado, S. (2020). High School and College Choice Factors Associated with High-Achieving Low-Income Students' College Degree Completion. Education Sciences. 10(6), 153.

Ambo, T.J. (2018). Caregiving as refusal in the academy. International Journal of Qualitative Students in Education. 31(3), 215-222.

Stewart, T.J. (2018). Predictors for American Indian/Alaska Native student leadership. In Minthorn, R. & Shotton, H. (Eds.) Reclaiming Indigenous Research in Higher Education. New York: Routledge.