Caren Holtzman
Director, Partners At Learning (PAL) Program, Continuing Lecturer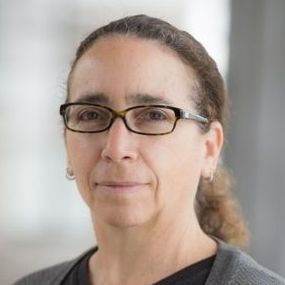 Profile

Caren teaches a range of EDS classes, including Partners At Learning (PAL) service-learning courses, practicum classes for the EDS minor, and methods classes (math and arts) for the multiple subjects/M.Ed. students.

Caren was a classroom teacher (grades 2-6) in Oceanside Unified School District for 10 years. She worked on math curriculum development projects for the California Department of Education and was part of the California Math Leadership Project.  Caren has served as Mathematics Consultant for Manhattan District #2 in New York City.  She has been a teaching consultant for Marilyn Burns Education Associates and has written several children's books, published by Scholastic.  She is the co-author (with Rusty Bresser) of Developing Number Sense: grades 3-6,  MiniLessons for Math Practice: K-2, and MiniLessons for Math Practice: 3-5 published by Math Solutions Publications.  Her latest co-authored book, Object Lessons: Teaching Mathematics Through the Visual Arts  was published by Stenhouse in 2012.

Caren's work as Coordinator of the PAL Program at UCSD has led her to collaborate extensively with EDS colleagues, local community colleges, preK-12 schools, and community organizations. In addition to coordinating the PAL Program she is also the Director of UCSD Artsbridge. Caren received the UCSD Barbara and Paul Saltman Distinguished Teaching Award in 2002.