Theresa Ambo
Assistant Professor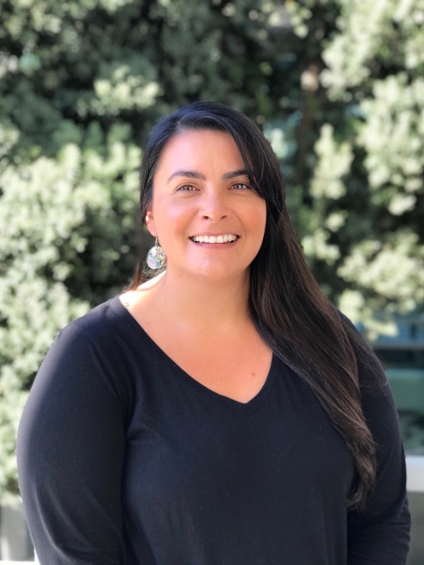 Profile
Education
Publications
Profile

Theresa Jean Ambo is an Assistant Professor in the Education Studies program at the University of California, San Diego. She holds a PhD in Education from University of California, Los Angeles (UCLA), as well as a BA in American Indian Studies and MEd in Student Affairs. Previously, Theresa directed a student-initiated, student-run academic support program at UCLA, Retention of American Indians Now!, targeting students from low-income, first generation, and underrepresented minority backgrounds.

Theresa's research focuses on issues related to equity for American Indian students and communities in postsecondary institutions, including student retention, experience, outcomes, and campus-community partnerships. Her doctoral research, "California Tribal Nations and the University: Examining Institutional Relationships, Responsibility, and Reciprocity," examined the relational nature and status between public universities and local tribal nations in California. This multiple case-study offers institutionally transferable insight on tribal-university relationships and partnerships – the current state of relations, institutional responsibilities articulated by tribal and campus leaders, and the postsecondary educational needs of Native nations. Extending this research into her postdoctoral fellowship, Theresa's current book project, California Tribes and the University: Decolonizing Institutional Relationships and Responsibility, provides policy recommendations for improving tribal-university relations.

Theresa is a descendant of the San Luis Rey Band of Mission Indians, as well as Gabrieliño/Tongva and Tohono O'odham.
Education

PhD in Education, UCLA

Master of Education in Student Affairs, UCLA

BA in American Indian Studies, UCLA
Publications

Ambo, T.J. (2018). Caregiving as refusal in the academy. International Journal of Qualitative Students in Education. 31(3), 215-222. doi:10.1080/09518398.2017.1401148

Ambo, T. (2018) Review of the book Of sacred lands and strip malls: The battle for Puvungna by Ronald Loewe. American Indian Culture and research Journal. 42 (1), 149-151.

Stewart, T.J. (2018). Predictors for American Indian/Alaska Native student leadership. In Minthorn, R. & Shotton, H. (Eds.) Reclaiming Indigenous Research in Higher Education. New York: Routledge.