Bobbie Allen
Lecturer/Supervisor of Elementary and ASL- English Bilingual Education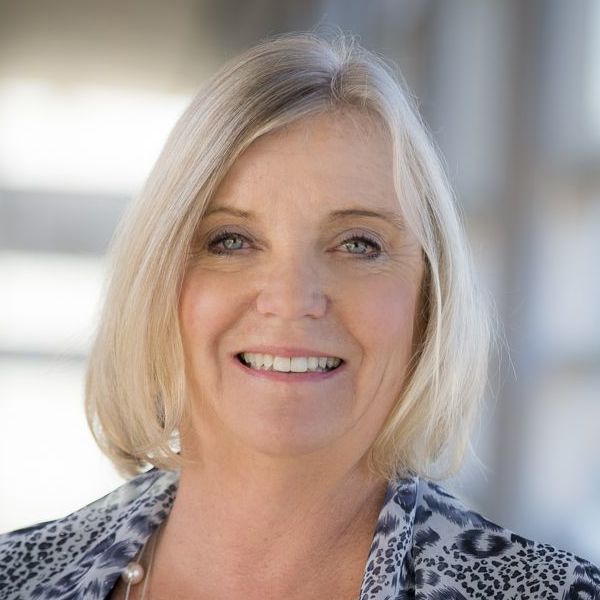 Profile
Education
Research
Publications
Profile

I have been teaching at UC San Diego since 1995. The courses I teach have been varied and currently I teach EDS 125: History Politics and Theory of Bilingual Education. Another course I currently teach is EDS 342ABC ASL-English Bilingual Practices that is a sequence of courses designed for pre-service teachers who are being prepared to teach deaf children in bilingual/bimodal classroom settings.

Prior to joining UC San Diego's faculty, I developed an early childhood ASL-English bilingual-bicultural program and a family education program at a local elementary school. My 17 years of classroom teaching experience includes infants to high school deaf, hard of hearing and hearing students. I also supervised 8th grade U.S. History trips to the East Coast, organized and directed school-wide talent shows and drama productions. I currently hold a Multiple Subjects, GATE, Educational Specialist for Deaf/Hard of Hearing and an Administrative Credential.

In addition, I have been a lecturer at San Diego State University and The English Language Institute at the NW campus of Gallaudet University in Washington, D.C.
Education

Claremont Graduate University and San Diego State University (Joint Doctoral Program)

Ph.D. in Education with an emphasis in Policy Studies in Language and Cross-Cultural Education, 1998
Research

My research and publications are in the areas of language, culture and literacy development of deaf/hard of hearing children, families' perspectives in ASL English bilingual settings and portfolio assessment of deaf and hard of hearing children's biliteracy (English and ASL). Staff development endeavors have centered on how to implement The Learning Record Portfolio Assessment System as a reliable and valid authentic assessment for diverse student populations.

I conducted a 3-year study funded by the University of California Linguistic Minority Research Institute 2002-2005. Findings suggested that The Learning Record Portfolio Assessment System is an invaluable tool in assessing and advancing Deaf students' progress across 2 languages, ASL and English. Through case studies, it was found that The Learning Record was sensitive to bilingual/bimodal deaf and hard of hearing children's language and literacy development and positive gains in ASL proficiency, reading and writing skills were evident. Additionally, the Learning Record developmental reading scales were correlated with The ASL Scale of Development (Herzig, 2002) that echoes findings in other studies that is; fluency in ASL provides access to English and advances reading comprehension.

At San Diego State University, I helped to develop and field test an evaluation system for American Sign Language proficiency and cultural competency for teacher candidates in Deaf Education.
Publications

A Case Study in Planning Staff Development: What Do Teachers Really Need? American Annals of the Deaf, December 1994, Gallaudet University, Washington, D.C. 

Early Childhood Co-enrollment: A Solution To Inclusion. A paper presented at the Convention of American Instructors of the Deaf (CAID), In the Proceedings of the Convention of American Instructors of the Deaf, June 26, 1995, Minneapolis/St. Paul, Minnesota: CAID.

Interactive Storybook Reading With Young Deaf Children in the School and Home Settings, In The Proceedings of the 61st Claremont Reading Conference,Towards Multiple Perspectives on Literacy, March, 1995, Claremont, CA: The Claremont Graduate School

A Teacher's Guide For Projects and Activities for Two Deaf American Plays Laurent Clerc: A Profile & Sign Me Alice by Gil Eastman San Diego: DawnSignPress

Learning Together: ASL-English Bilingual-Bicultural Early Childhood Classroom, In the Proceedings of the 63rd Claremont Reading Conference, March 1998, Claremont, California

ASL-English Bilingual Classroom: The Families' Perspectives. The Bilingual Research Journal, Spring 2002, vol. 26 (1). pp. 149-168.

Assessing Deaf Children's Biliteracy Development. TESOL's Bilingual Education Interest Section, July 2005, vol 7, issue 1

A Collaborative Partnership: An Investigation of the Effects of Implementation of Bilingual Cultural Pedagogy and Authentic Assessment on Deaf Children's Literacy (2002). Report to University of California, Linguistic Minority Research Institute.

A Collaborative Partnership: An Investigation of the Effects of Implementation of Bilingual Cultural Pedagogy and Authentic Assessment on Deaf Children's Literacy, Year 2 (2005). Report to University of California, Linguistic Minority Research Institute Portraits of Literacy: Case Studies of Bilingual Deaf Children

Re-Organizing Teacher Preparation in Deaf Education, Sign Language Studies, Winter Spring 2008